Your rewards – pounds mean prizes!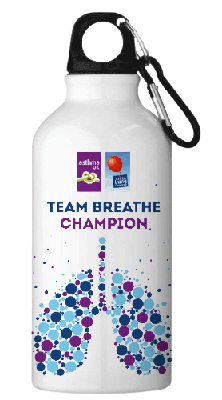 £100 could fund a day of lifesaving research. As a thank you, we'll send a bespoke Team Breathe water bottle to everyone when they hit £100! Make your walks Team Breathe branded and eco friendly.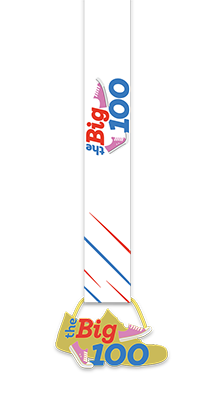 For those who truly go the distance and raise a whopping £200 to fight lung disease, we will send a limited edition Big 100 2021 medal – wear it with pride!
Downloadable badges
Every time you achieve a Big 100 milestone, a badge on your fundraising page lights up. You can shout about your progress on social media by sharing a picture every time you earn a badge.